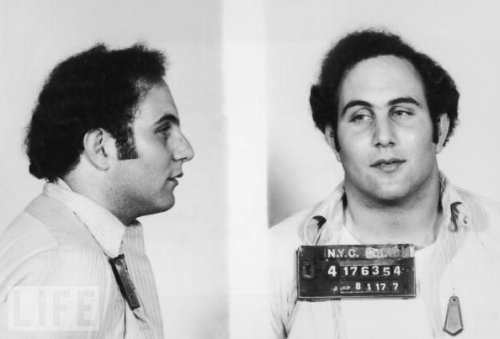 Son of Sam
David Berkowitz, also known as the "Son of Sam," killed six people and wounded seven in New York City from July 1976 to August 1977, using his .44-caliber Bulldog revolver. He claimed he was driven to murder after being possessed by his neighbor's dog, Sam. He's serving 365 years in a New York prison.
Richard Ramirez: Night Stalker
Richard Ramirez, eventually convicted of 13 counts of murder, 5 counts of attempted murder, 11 sexual assaults, and 14 burglaries, can be seen here boiling over during his trial on October 21, 1985. Ramirez's California killing spree caught the nation's attention with its Satanist overtones. Ramirez was a fan of the rock group AC/DC, and his nickname comes from their song "Night Prowler," which describes sneaking into a girl's room at night and was reportedly his favorite song. He is on death row.
Jeffrey Dahmer: Cannibal of Milwaukee
The mild-mannered chocolate-factory worker killed 17 men and boys between 1978 and 1991 in a gruesome spree that included necrophilia, cannibalism, and a bizarre plot to create "zombies" of his victims by drilling holes into their heads and injecting their brains with acid. He was beaten to death by a fellow inmate in 1994.
Ted Bundy: Summoning the Entity
Estimates of the number of Ted Bundy's victims in the 1970s range from 26 to over 100, and he later claimed the part of him that he called "the entity" was obsessed with sexual violence. Often feigning helplessness with a fake cast or crutches, he targeted women in five states in the West before he was captured in Utah. The terror began again: Awaiting trial, Bundy escaped from a Glenwood Springs, Colo., jail in December 1978 and went on the lam for two months, ending his sadistic odyssey with a bloodbath in a sorority house at Florida State University and the rape and murder of a 12-year-old girl in Lake City, Fla. He was recaptured six days after his final killing, and given the electric chair in 1989.
Aileen Wuornos: Female Serial Killer
From 1989 to 1990, prostitute Aileen Wuornos murdered seven men in Florida, later claiming they had raped her. She shot each man several times. She welcomed her pending execution, telling the Florida Supreme Court, "I'm one who seriously hates human life and would kill again." She was put to death by lethal injection in 2002; the following year, Charlize Theron played her in the movie "Monster," and ended up winning an Oscar.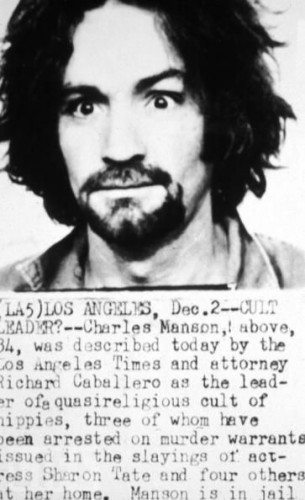 Charles Manson: Evil Patriarch
Cult leader and murderer Charles Manson is responsible for at least nine deaths, but is most remembered for masterminding the shooting and stabbing murders of Sharon Tate and four others at her Hollywood home in 1969. He received a death sentence later commuted to life in prison.
The Unabomber: Death by Mail
Ted Kaczynski terrorized perceived enemies with deadly letters from 1978 to 1995, killing three people and injuring 23. Once a brilliant mathematician with a promising future, he used his talents to forward a violent neo-Luddite philosophy, and was brought down by his suspicious brother. He's serving life without the possibility of parole in a federal supermax prison in Colorado.
Henry Lee Lucas: Serial Killer or Serial Liar?
Henry Lee Lucas confessed to killing 600 people, starting with his own mother, but later investigations proved that many of his statements were hoaxes. He was ultimately convicted of 11 homicides, but escaped execution after then-Texas Gov. George W. Bush commuted his sentence because there was doubt about Lucas' guilt in the murder for which he received the death penalty. Lucas died in prison of heart failure in 2001.
The Beltway Sniper: Holding the D.C. Area Hostage
In October 2002, John Allen Muhammad and his 17-year-old ward, Lee Malvo, shot and killed 16 people and injured two others with a sniper rifle in several separate shootings that kept the Washington, D.C., area in a state of terror for three weeks. Muhammad (pictured) was sentenced to death.
Lee Boyd Malvo: Young Apprentice
Working under the tutelage of Muhammad, Malvo took part in the D.C. Sniper murders because he believed he and Muhammad could demand $10 million from the government — money he'd hoped would fund terrorist training camps for homeless black children. He is now serving several life sentences without the possibility of parole.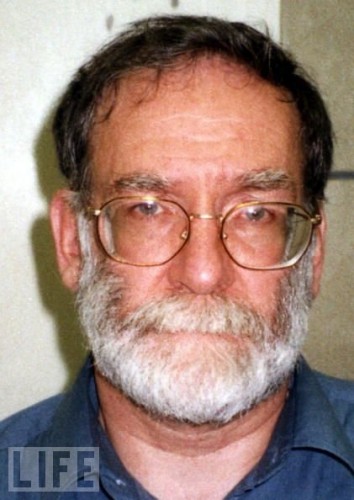 Harold Shipman: Dr. Death
Instead of working to save lives, Britain's Dr. Harold Shipman killed at least 218 of his own patients — mostly elderly women — and possibly as many as 508 with fatal injections of drugs from 1975 to 1998. He was caught after he forged a will bequeathing one victim's fortune to himself. He hanged himself in 2004, the day before his 58th birthday.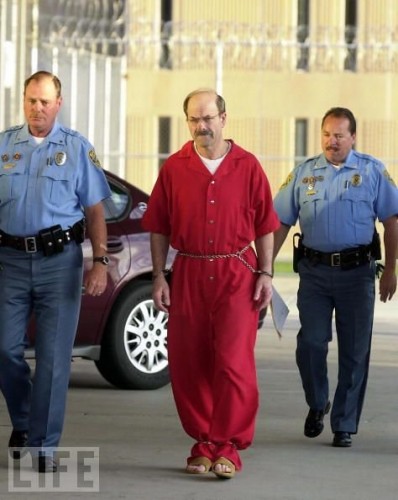 The BTK Killer
Animal-control supervisor Dennis L. Rader, the BTK killer, murdered 10 people around Wichita, Kan., between 1973 and 1991, and taunted police with letters about his deeds. The acronym stood for "bind, torture, kill," the strangler's preferred method of murder. Rader was captured in 2004 when he sent police a floppy disk from the church where he served as president of the congregation council. He is in solitary confinement in a Kansas state prison, serving 10 consecutive life terms. His earliest possible release date is 2180.
Yoo Young-Chul: South Korea's Serial Killer
Yoo Young-Chul killed 21 people from 2003 to 2004, including an elderly couple he murdered with a hammer. He said he was motivated by his hatred of women and the wealthy, and admitted to eating some of his victims' livers. He is the first person South Korea sentenced to death since 1997.
The Yorkshire Ripper
Peter Sutcliffe, a.k.a. "The Yorkshire Ripper," used a ball-pein hammer to knock out victims before slashing them with a knife. He killed 13 women in England before he was caught in 1981. He claimed God told him to kill prostitutes. He's serving life in prison.
Michael Bruce Ross: Connecticut Strangler
Insurance salesman Michael Ross murdered eight women in Connecticut and New York between 1981 and 1984, strangling them after raping them. He is the only person the Nutmeg State has executed in the last 49 years.

Relevant Articles
---