Railway museum with numerous steam locomotives from the Colonial period.
credit: Dwilliams851
Tags: American, chile, Colonial period, Museum, Railway, railway museum, Santiago, South, south america, steam locomotive
Relevant Articles
---

The Milwaukee Art Museum is an architectural landmark, comprised of three buildings at 341,000-square-foot designed by three legendary architects: Eero Saarinen (War Memorial Center), David Kahler (Kahler Building), and Santiago Calatrava (Quadracci Pavilion). The museum collects and preserves art, presenting it to the community as a vital source of inspiration and education.
Opening Hours:
10 a.m. – 5 p.m. Tuesday – Sunday,
Admission:
$15 adults
$12 seniors and students with ID.
credit: blipsman
Tags: Architecture, Art, calatrava, mam, Milwaukee, milwaukee art museum, Modern, modern design, Museum, Quadracci Pavilion, Santiago, Santiago Calatrava, Wisconsin
Relevant Articles
---

Calgary's Peace Bridge was designed by award winning architect and bridge designer Santiago Calatrava, It was officially opened to the public on March 24, 2012. More than 6,000 citizen are using the Peace Bridge each day. Bridge deck is a combination of cast-in-place and pre-cast concrete. Structural painted steel, concrete, glass fibre rebar, stainless steel and structural glass was used in bridge construction.
Facts:
length of bridge: 126 m
total width: 8 m
total height: 5.85 m
total weighs: 1050 metric tonnes
total cost: $24.5 million
     $19.8 million: construction with contingency
     $3.45 million: design and engineering
     $1.25 million: administration, quality assurance, insurance, etc.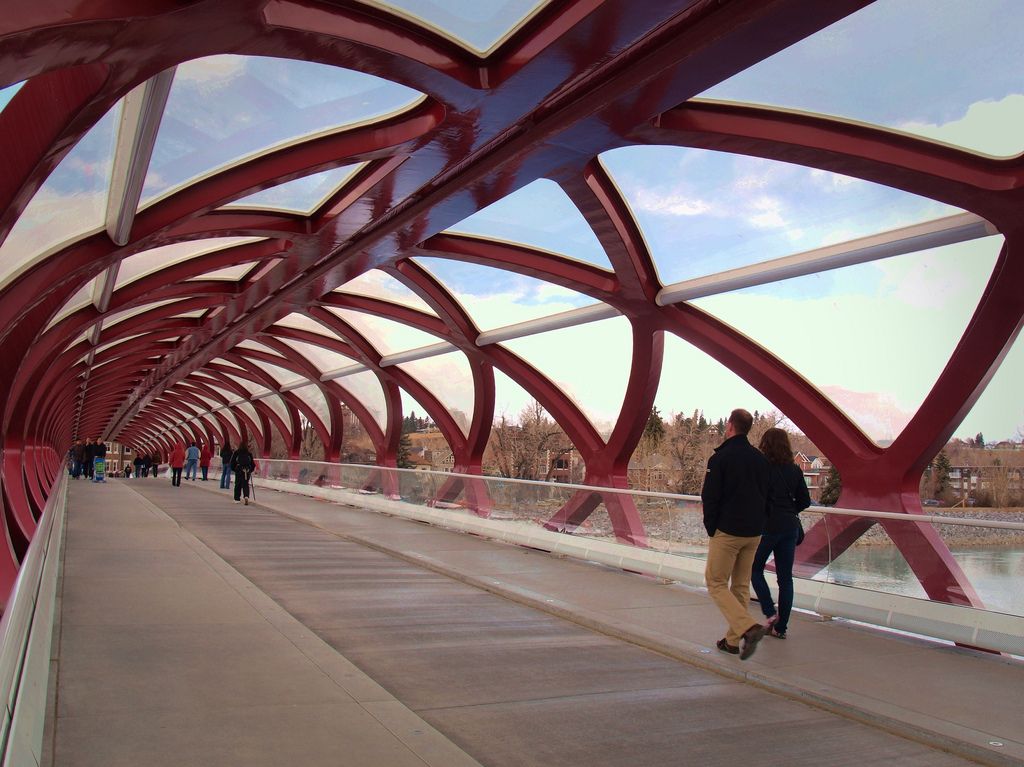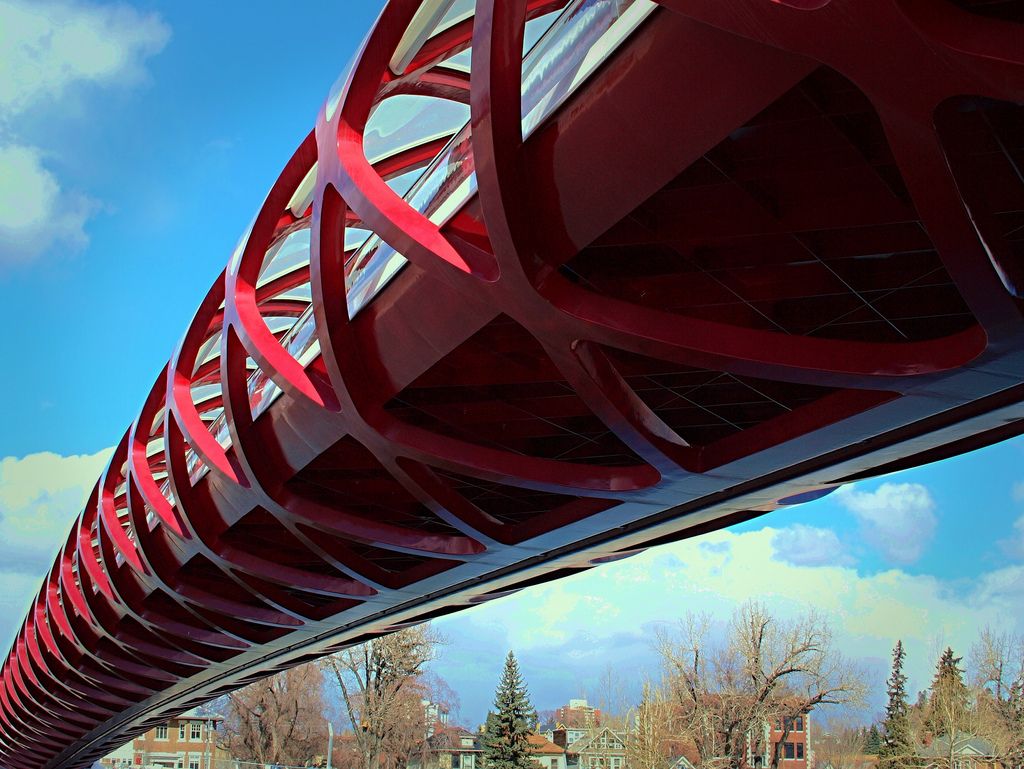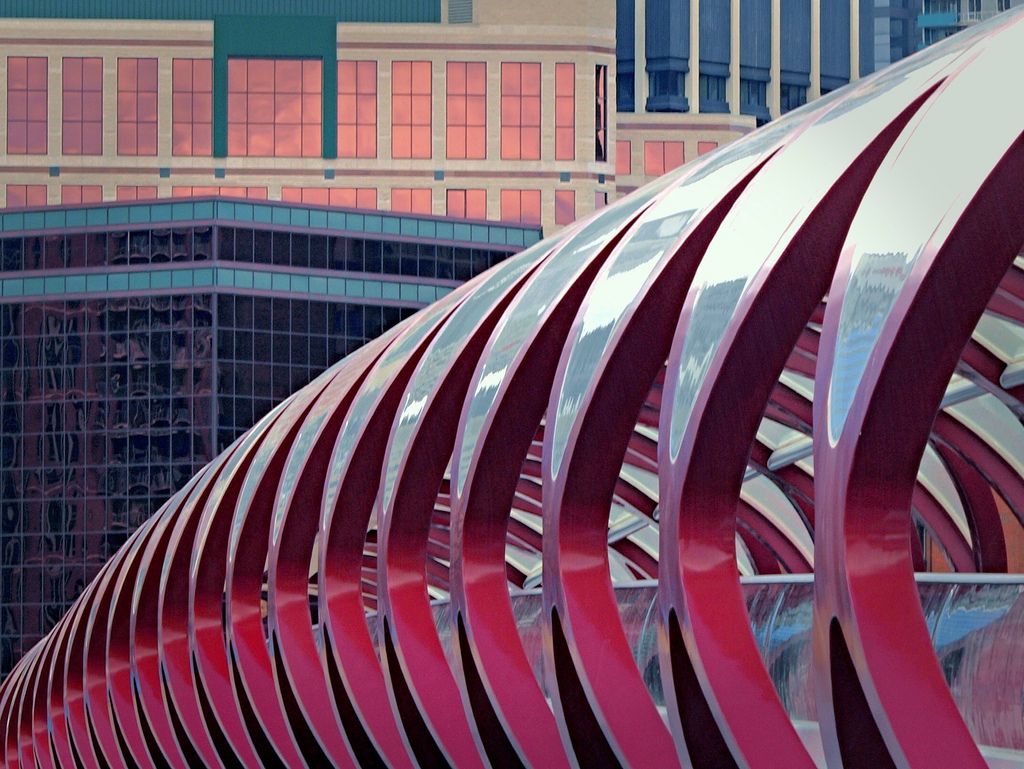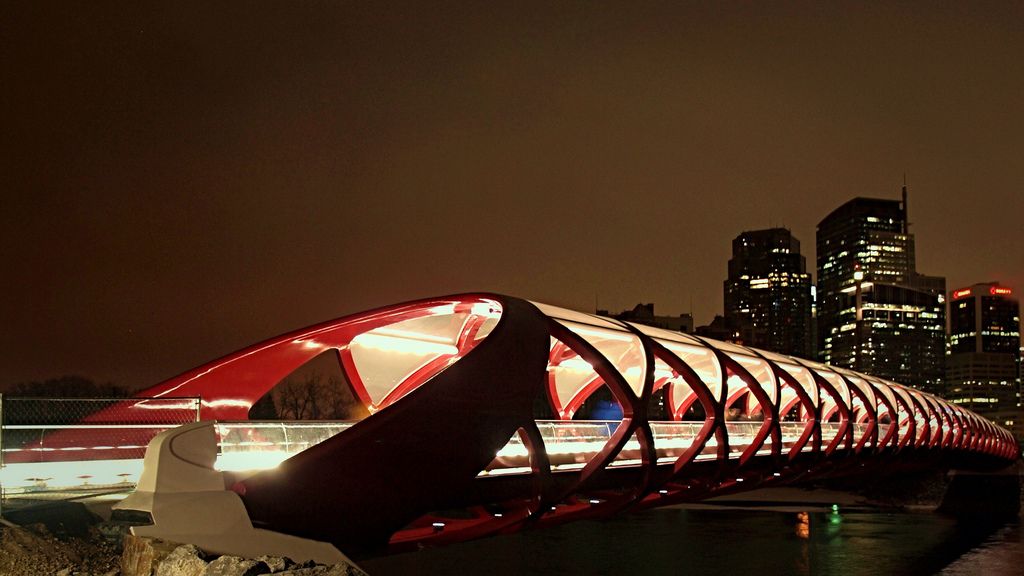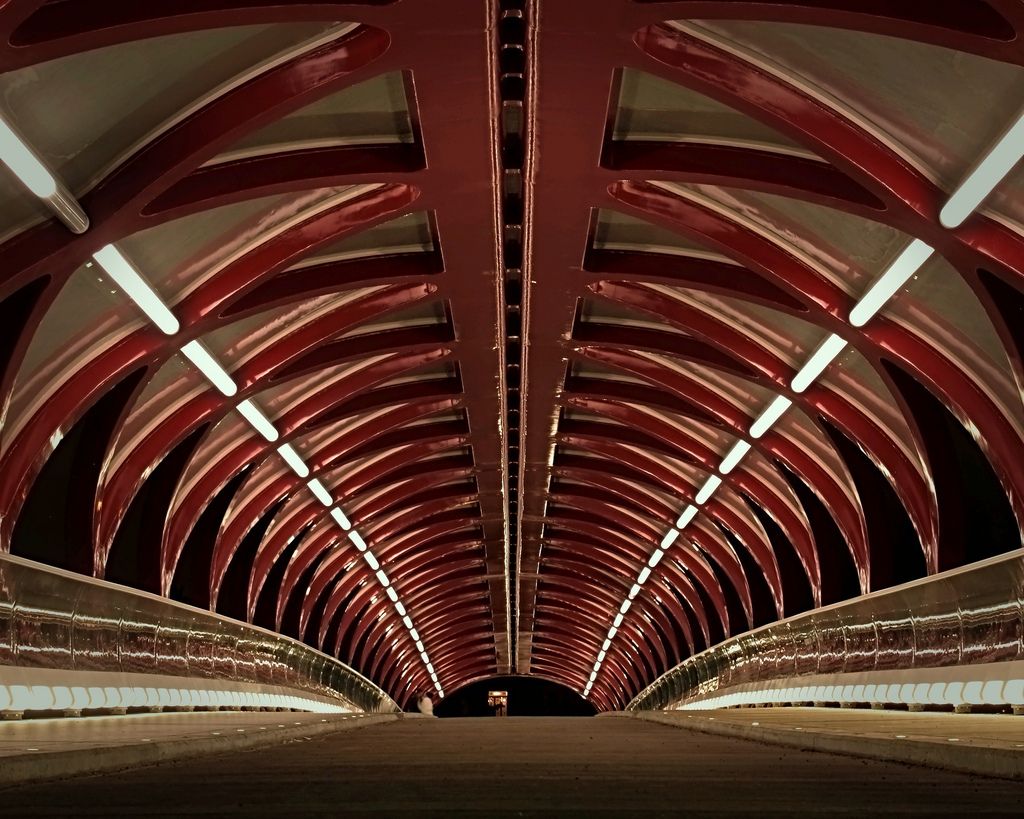 credit: LitRato_Photography
Tags: Bike, brick calgary, Bridge, calatrava, Calgary, calgary restaurants, city of calgary, cycle way, Peace, peace bridge, peace bridge calgary, peacebridge, Santiago, Santiago Calatrava
Relevant Articles
---

The Umbracle includes numerous sculptures surrounded by nature and was designed as an entrance to the City of Arts and Sciences. It is one of Calatrava's more interesting works. This place features allow visitors to take a stroll in the gardens where you can see native mediterranean vegetation and plant species of the city of Valencia such as cistus, lentisk, rosemary, lavender, honeysuckle, bougainvillea, palm trees … It is located on the southern side of the complex. It is 320 meters (1,050 ft) long and 60 meters (197 ft) wide. Umbracle is also hosting the largest exhibitions in Europe.
credit: CIUDAD DE LAS ARTES Y LAS CIENCIAS
Tags: Architecture, artwork, calatrava, city of arts, City of Arts and Sciences, city of arts valencia, Ciutat de les Arts, LUmbracle, photos of valencia, Santiago, Santiago Calatrava, see valencia, Spain, Umbracle, Valencia, valencia spain
Relevant Articles
---